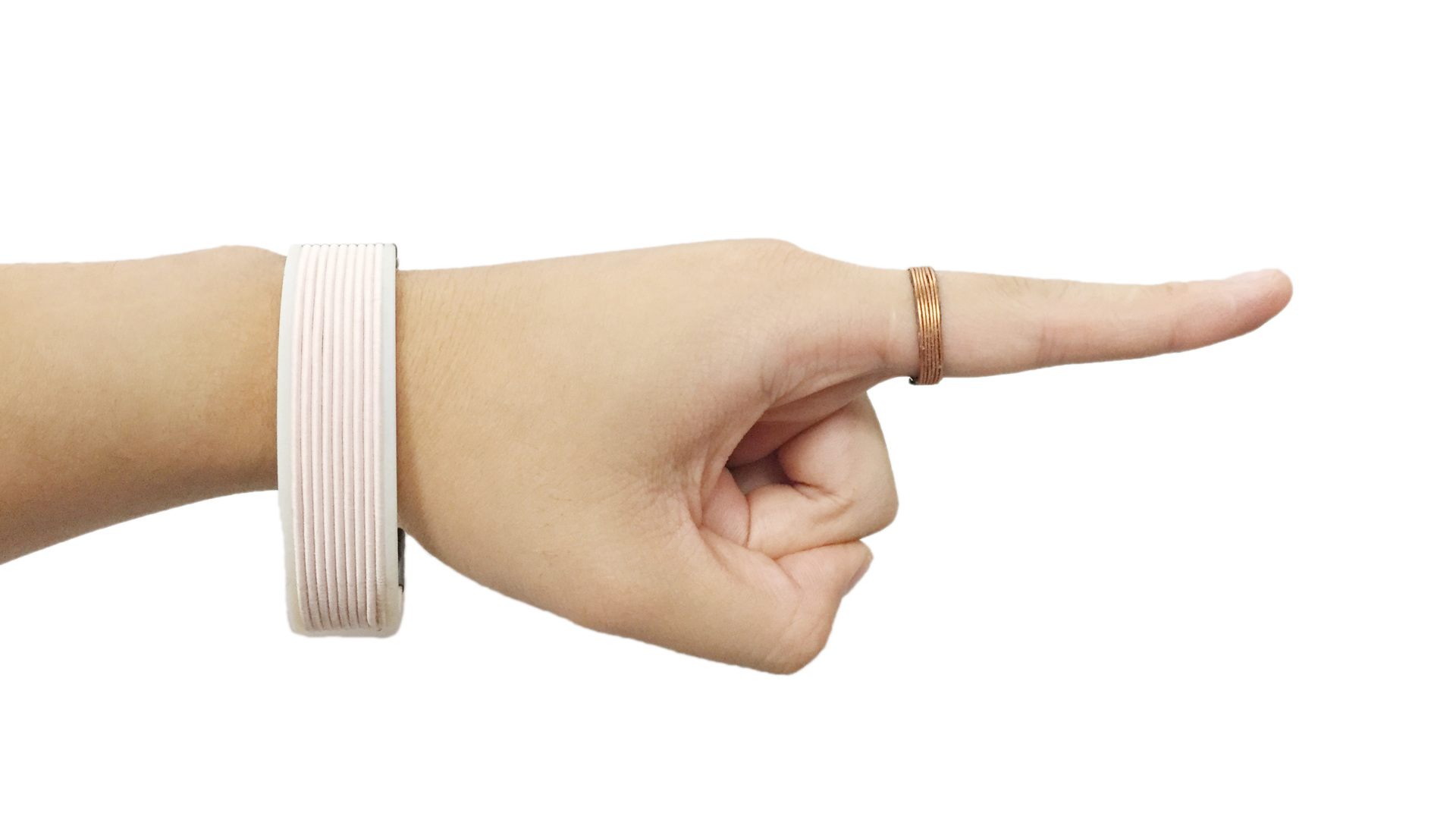 Keywords: Wireless power, Smart ring, Wearable.

Smart ring is one of the emerging wearables. It provides magnitudes of higher efficiency for input tasks, such as text input and gesture recognition. However, most smart rings suffer from large size due to the need of batteries, which deteriorates their wearability.
In this study, we present a truly wearable wirelessly powered smart rings that is thin, lightweight, and can work freely without battery life concerns. For achieving this functionality, our system aims at delivering power from a wristband to the smart rings wirelessly, utilizing the magnetic resonant coupling technique.